http://RVnumber.com?52
◀ PREVIOUS PROFILE
NEXT PROFILE ▶
This profile has been viewed 1562 times.
We belong to the following organizations:
Full color images signify membership.
Our Camper:
My RV is a 5th Wheel. It is a 2011 Cougar 36 ft 327RES.
Here is a picture of what we camp in!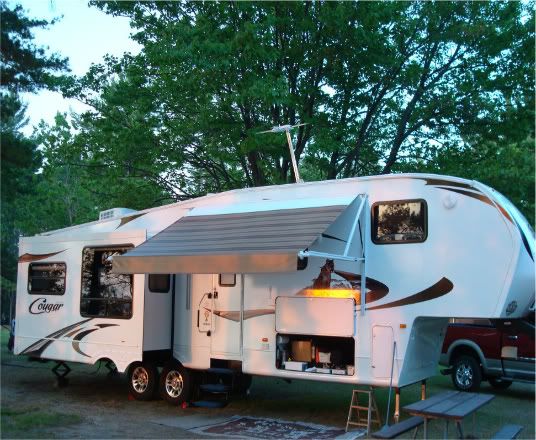 Our "toad" or tow vehicle is a 2010 Dodge Ram, Larmie 2500 Diesel.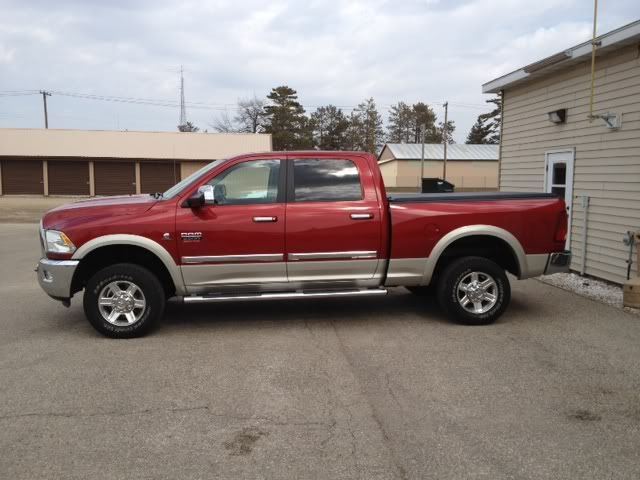 | | |
| --- | --- |
| | |
| Our mods: | Installed Fireplace in living room, Maxxair ventilation in bath w/remote, upgraded some lighting, added ezglide hitch in truck. |
| A little about us: | My wife and I have been RVing since 2003 when we bought our first pull behind 17ft camper. We have had two other camper's since. We now have a Fifth Wheel that we tow with a Dodge Diesel Pickup. We plan on purchasing a Motorhome within the next two years. We puchased the toad we want to pull behind the motorhome last week, a 2012 Honda CRV. While we are still both working we camp as much as we can. We rent a seasonal site 15 miles from our stick home and spend as much time there as possible. In between, we camp all around the U.P. of Michigan and take longer journey's during our vacation time. We LOVE RVing and everything about it, the life style, the people and having a home on wheels! |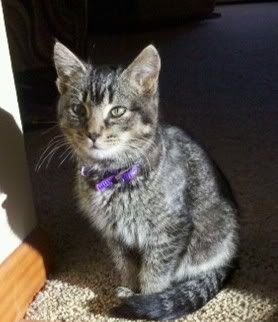 Just got our new kitten on March 2nd. He's a tabby that we adopted from our local animal shelter. We lost our faithful 17 year old girl, a little over a year ago and it has taken us a while to get a new one. This is the second Feline that we will have had. So far he is great. We wanted a young one so we can train him to LOVE RVing!! Update on Stewie. We set up the entire back of the SUV for him including a litter box with a lid when not in use. He loves the car!

This profile has been reported 0 times.
If this profile contains spam or inappropriate content, please log in and report it.
Once you are logged in, a "Report" button will be visible right above this text.