http://RVnumber.com?173
◀ PREVIOUS PROFILE
NEXT PROFILE ▶
This profile has been viewed 1275 times.
We belong to the following organizations:
Full color images signify membership.
Our Camper:
My RV is a Travel Trailer. It is a 2007 20' Hideout by Hornet.
Here is a picture of what we camp in!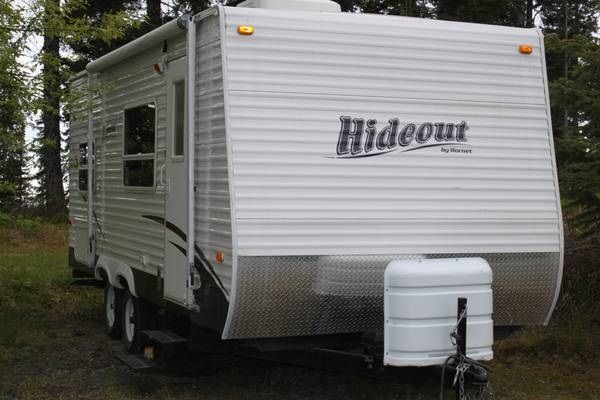 Our "toad" or tow vehicle is a 1998 Dodge Ram 2500.
| | |
| --- | --- |
| | |
| | |
| A little about us: | We are not fully retired so we are summer and weekend campers. We have been called "Dung Beetles" because we own a lot of *YOU KNOW WHATY* and take it with us everywhere we go. We are blessed to be able to do what we do at this time in our lives. |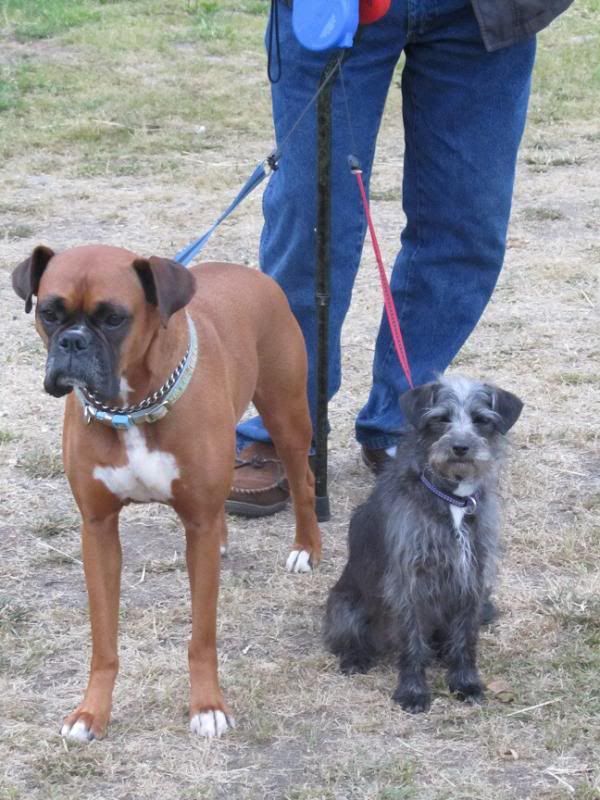 Two dogs... Eva (husband's service dog)& Pip (Eva's Easter present in 2011). Great dogs...travel well. However, Eva (the boxer) is NOT a morning person as you can tell by her less then thrilled facial expression in the picture. She only wanted BACK in the camper where it was warm...LOL

This profile has been reported 0 times.
If this profile contains spam or inappropriate content, please log in and report it.
Once you are logged in, a "Report" button will be visible right above this text.