http://RVnumber.com?117
◀ PREVIOUS PROFILE
NEXT PROFILE ▶
This profile has been viewed 1444 times.
We belong to the following organizations:
Full color images signify membership.
Our Camper:
My RV is a 5th Wheel. It is a 2011 Colorado 320BS.
Here is a picture of what we camp in!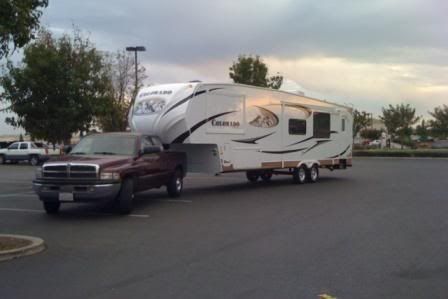 Our "toad" or tow vehicle is a 2000 Dodge Ram 2500 Cummins.
| | |
| --- | --- |
| | |
| | |
| A little about us: | We did not take the time to type anything here. |
Our Beautiful Akita, Maile.

This profile has been reported 0 times.
If this profile contains spam or inappropriate content, please log in and report it.
Once you are logged in, a "Report" button will be visible right above this text.